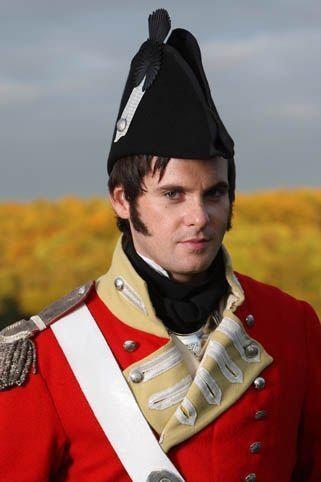 Genre
4 Part Time Travelling Period Drama made by Mammoth Screen for ITV
Writer Guy Andrews
Director Dan Zeff
Synopsis
Amanda Price is a frustrated romantic who lives for reading and adores the characters in her Jane Austen books. Then one day she discovers a gateway in her flat and ends up being transported to her favourite world, the world of Pride and Prejudice. But is the "true" story in danger of being thrown off track by her presence?
Tom Riley Role
Capt George Wickham
Captain Wickham enters the story as a dashing, charming and handsome officer of the miltia. His father was the manager of the Darcy estate, but Darcy detests him as he believes he squandered his share of the late Mr darcy's inheritance, and attempted to elope with Darcy's sister, Georgiana. Amanda believes she knows all about Wickham's treacherous and deceitful past, and immediately warns him to stay away from the Bennet family. Amanda knows he is not to be trusted, but their relationship develops into something that surprises both of them.
First Aired
The series began on Wednesday 3rd September 2008. Tom was in episodes 2 to 4.
Links