Genre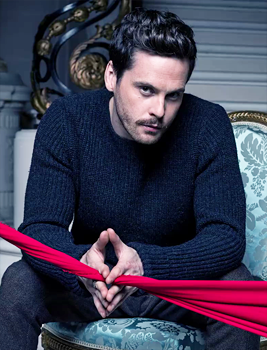 8 x 60 minute episodes - a new drama series from Lookout Point for Amazon Instant Video. Written and created by Oliver Goldstick.
writer
Oliver Goldstick
directors
Dearblha Walsh / Dan Zeff
synopsis
THE COLLECTION is a gripping relationship drama set in France just after the Second World War. Spearheaded by two clashing brothers, Paul and Claude Sabine (Richard Coyle and Tom Riley), the series exposes the grit behind the glamour of an illustrious Paris fashion house, emerging from the dark days of the Occupation and into a new golden age of design and business. But can the family survive the personal battles, internal rivalries and passionate love stories that threaten the fashion house's success?
FILMING DETAILS
COUNTRY: UK
DATES: January 25th 2016 until May 2016
LOCATIONS: Bay Studios, Swansea & Atlantic College, Llantwit Major, Wales and Paris
Tom Riley's Role
Claude Sabine
The true but hidden genius behind the Paul Sabine label. He is a rebellious, romantic spirit, forced to hide his homosexuality during the Occupation, who's traded a public face for personal freedom.
Episodes
The Deal
The Dress
The Scent
The Launch
The Afterglow
The Weekend
The Betrayal
The Offer
Worldwide Broadcast dates
UK (Amazon UK): 2nd September 2016
Sweden (SVT): 15th October 2016
Netherlands (BBC First) 6th November 2016
Singapore (Starhub): November 2016
France (France 3): 29th December 2016
Denmark (DR) 27th December 2016
USA (Amazon): 10th February 2017
Australia (BBC First): 14th March 2017
Canada (OUTtv) 19th March 2017
South Africa (BBC First): April 2017
Latin America (BBC First) 23rd May 2017
Germany (RTL Passion): 12th June 2017
Russia (TV1): 27th July 2017
USA (Masterpiece): 8th October 2017
DVD Release Dates
UK: 20th March 2017
Netherlands / Belgium: 25th April 2017
Australia: 3rd May 2017
Germany: 27th August 2017
USA: 17th October 2017